Our Central Coast Wine Story
On July 4, 1995, before the term "Wine Tourism" was coined, ahead of the industry and with a keen vision, Breakaway Tours began
delivering "Deliciously Fun, Educational Wine Tours" in Paso Robles, SLO Coast, and Santa Barbara County.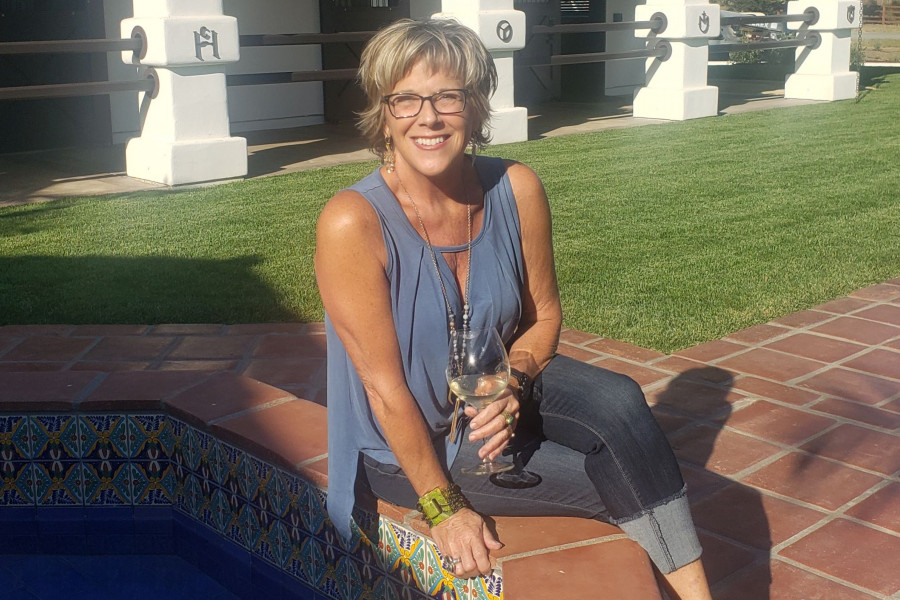 If you ask founder and owner Jill Tweedie what inspired her start, she'll laughingly tell you, "I just needed to support my habit." But her passion for wine and hospitality is as evident as it is contagious. Always the entrepreneur, Jill previously owned a clothing boutique, Clancy's Ltd., in downtown San Luis Obispo and Arroyo Grande starting in her late teens. Having lived on the Central Coast most of her life, months of international travel did not change her opinion that "there's no place like home."
During the Rosarito Ensenada Bike Ride, Erik and Jill, passionate cyclists and future spouses, crossed paths and conceived the idea for Breakaway Tours. Initially focused on European wine tours, inn-to-inn, on bicycles, they decided to gain industry expertise locally using vehicles. They found their niche, and as they say, the rest is history.
As the wine industry grew, so did Breakaway Tours. In 1995, Seventy-five wineries stretched from Paso Robles to Santa Barbara; today, there are more than 250 wineries in Paso Robles alone. Jill essentially rode the Central Coast wine wave in, and the "cellar rats" she met are now winemakers and owners of their own award winning labels. Breakaway's deep roots and long-term relationships afford her clients unmatched access and privileges.
Always thirsty for more, Jill expanded her wine knowledge and completed, Level I with the Court of Master Sommeliers (CMS) and Level II with Wine & Spirit Education Trust (WSET), both with distinction. She continues her wine journey today by attending industry events, virtual seminars, regular blind & educational tastings along with plenty of R&D, a thankless job, she admits.
The emergence and expansion of Central Coast Wine Country have brought upscale lodging, fine dining, and a new level of clientele to the area. No longer are people beholden to points north for great wine and culinary experiences. This collective growth propelled Breakaway to encompass every aspect of wine and culinary tourism, including specialty tours and exclusive off-site events, as well as destination management services for corporate and large groups.
Breakaway Tours is widely respected and recognized as the leading wine tour company on the Central Coast. They were awarded SLO CAL's first Visitor Destination Experience Award in 2016, which recognizes "Excellence in Creating Superior Customer Service Experiences". The Breakaway team blends local expertise with unmatched professionalism, surpassing your expectations and taking you to places beyond your imagination.